Regular price
Sale price
$29.50 USD
Unit price
per
Sale
Sold out
The Large Anchor Ship Bells Vintage Dinner Bells are a unique and decorative addition to any home, office, boat, ship, pub, bar, or hotel. These bells are handcrafted from a heavy metal and feature a wall ship anchor mount, making them perfect for both indoor and outdoor use.
The bells are made from a combination of solid Aluminum and Brass Alloy, with most of the bell being Aluminum and only some parts casted in brass. The entire bell has been given an antique brass coating, adding to its vintage appeal.
The bell measures approximately 5 inches in diameter at its widest point and 5 inches in height. The anchor is 6 inches wide and 7 inches tall. The bell produces a loud, melodious sound, making it a perfect housewarming gift, birthday gift, Christmas gift, or a unique religious gift for Catholic Christian men and women.
Share
Order & Delivery FAQ's

RETAIL & WHOLESALE ORDER & DELIVERY FAQ's

Here are the most Frequently Asked Questions in regard to wholesale and retail orders & delivery by Aladean. In case you have any other query feel free to use our Chat module or Contact us .

Q.1 : How soon can you deliver my order to United States. What is the lead time?

Answer : We ship all the RETAIL ORDERS within 24 hrs of receiving the Payments. The delivery time to United States is between 5 to 7 working days. However extremely rare Custom related delays are possible. We also offer express 3 day shipping on certain eligible orders at an extra cost. 

Q.2 : Do you ship Worldwide , If yes what is the delivery time outside United States.

Answer : Yes, we ship all our orders WORLDWIDE. Delivery to European , Asian & Australian oceanic countries takes 5 to 7 days with DHL express Air Shipping service which is used for RETAIL orders. For Wholesale orders the Lead time and deliveries depends on Quantity ordered.

Q.3 : Do You provide a tracking number for the order. Can we track delivery of the order placed.

Answer : Yes , all orders are processed & shipped via reliable delivery partners in most cases DHL | FEDEX | UPS , We update the tracking number and the delivery can be tracked.

Q.4 : I wish to get my Grandson Name engraved on the compass. Can you personalize the gifts for grandson ?

Answer : Yes , We accept customization / personalization orders. Kindly note We would need 3 working days lead time to dispatch a personalized order. Kindly send us an email with the customization / personalization TEXT / LOGO once the order is confirmed.

Q.5 : I see that for some of your products I can order a single 1 pc quantity while for others there is a minimum order quantity. I like a couple of products that I wish to order in multiple quantities , but not in your MOQs. Is that possible ?

Answer : YES , we can accept multiple product order in quantities as per your requirements. As a manufacturer we prefer Wholesale bulk orders, We have provided an MOQ on MADE TO ORDER products to offer best wholesale price for our products. The Retail Shop has a collection of our generic products that are available for personal use / sample purchasing etc. If a customer wish to order bulk quantity of any of our Retail shop product we offer them wholesale discount on demand. Retail Shop products are IN STOCK, ready to ship products , while the Wholesale Shop products are MADE TO ORDER and will have a lead time based on the quantity ordered. Its best to contact us and discuss the lead time for wholesale orders.

Q.6 : You are offering wholesale prices for even retail orders, Are their any other hidden costs to order from ALADEAN. Do I have to pay any extra charge / Import Duty while I get the parcel ?

Answer : International parcels may incur IMPORT DUTY based on the country /city of delivery. For example in United States , Duty is exempted for less that $800 value gifts for personal use. This can change as the regulations change. Any taxes , duties or Charges applicable at destination are required to be paid by the consignee. These charges are RARE and if ever charged then low , but cannot be pre calculated or pre estimated.
View full details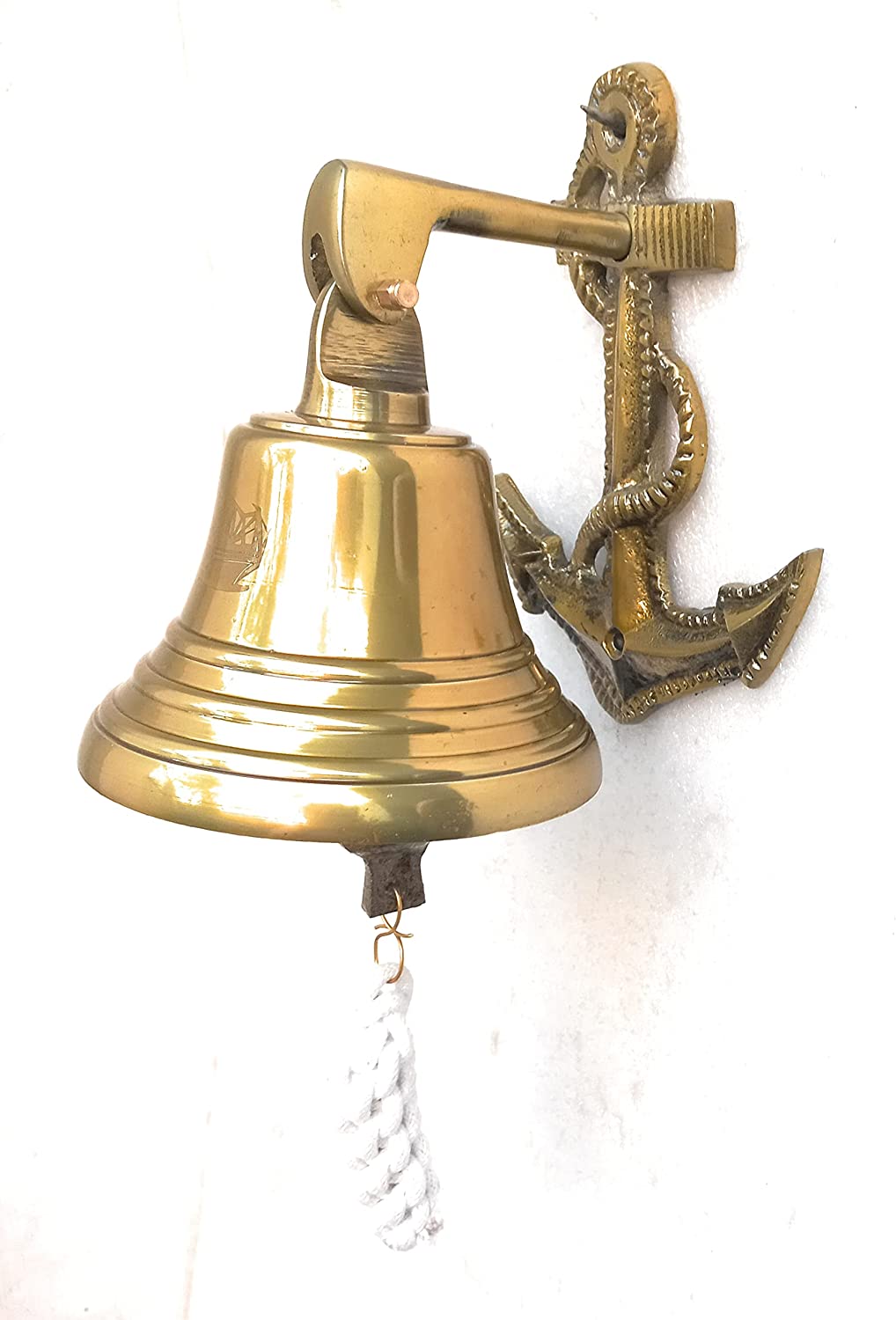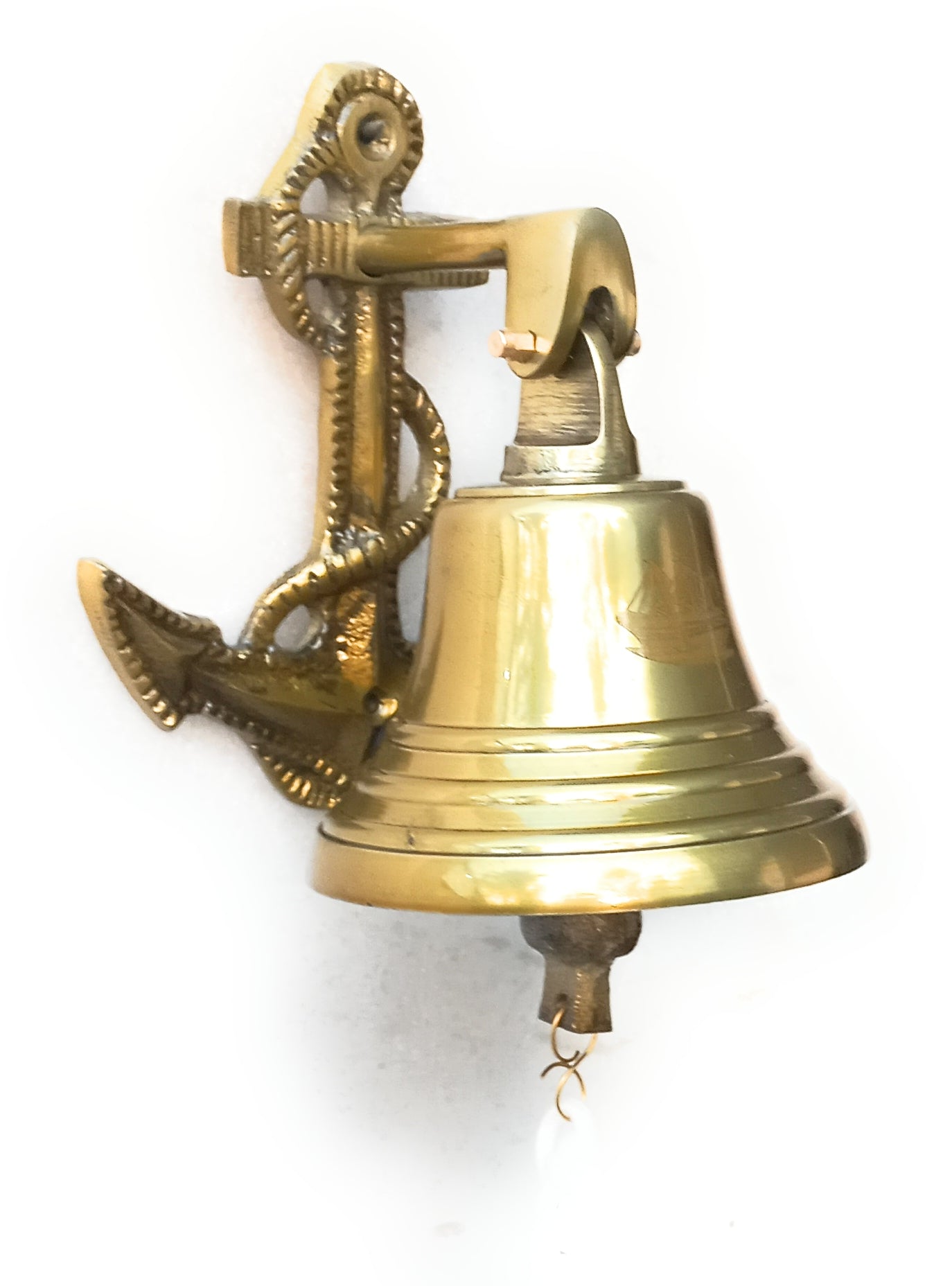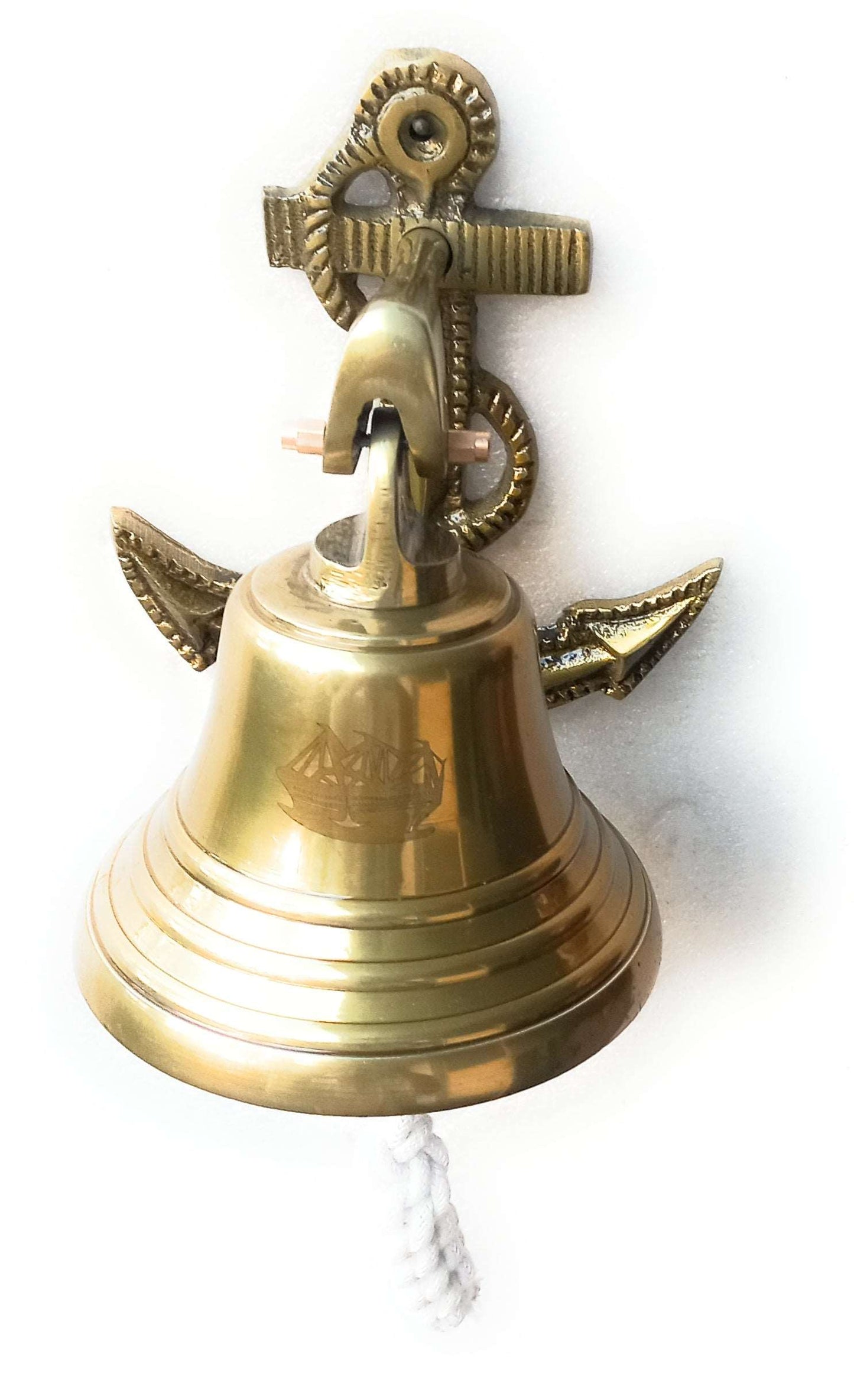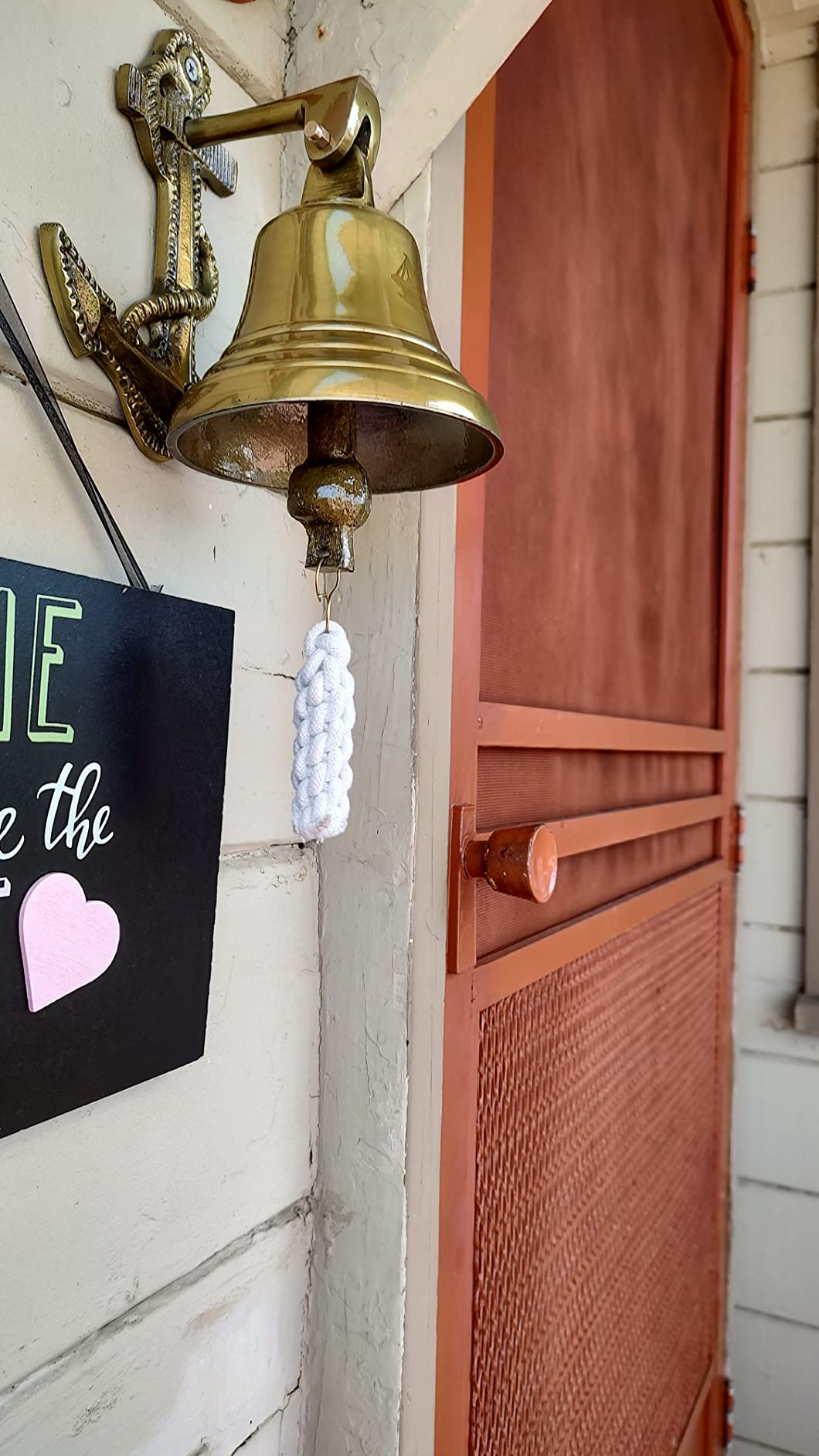 What is the approximate weight of this ships bell?

This anchor ship bell weighs. Approximately 600 gms in total along with the anchor , however as this is handmade using traditional casting techniques the weigh of each piece may differ.